How to Be Prepared for the Next Disaster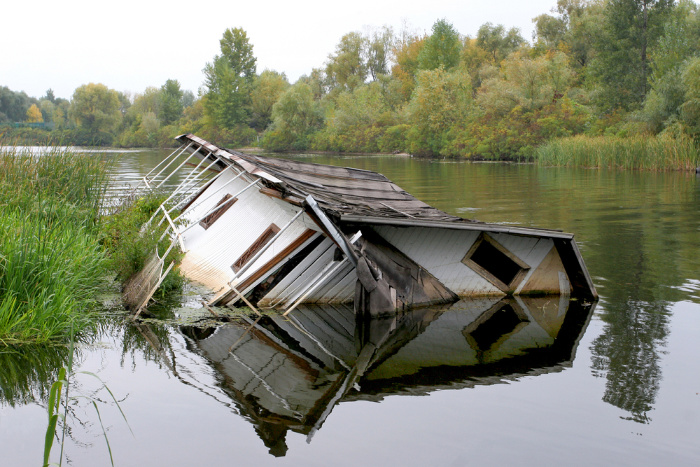 Most often, disasters strike with little to no notice, and sometimes you're left in a crunch with only seconds to act. Every moment matters, and it's how you plan and prepare ahead of time that can make all the difference.
Unfortunately, several casualties that take place during a disaster are oftentimes due to lack of preparedness or wrong decision-making when it matters most. Here are several ways that you can prepare ahead of time, and also supplies that may prove critical for your family to have available during a disaster. 
Keep reading to discover how to be prepared for the next disaster. 
Learn of Disasters that Could Strike Your Area
The first thing that you need to look at is what kind of disasters are more likely to happen where you live? Do you live in a location where wildfires are notorious for happening, or the likelihood of a hurricane is greater?
Be sure to go over every possible disaster that could present itself in your hometown. Knowing how to be prepared for the next disaster is very worthwhile. 
Reverse 911 Emergency Notification System-Please Sign Up Today
How To Be Prepared: A Plan for Each Possible Disaster 
Not having a plan in place for your family during a disaster can escalate a situation into something far more deadly. When you only have seconds to react, any hesitation or uncertainty can significantly take the situation from bad to worse. 
Does everyone in your family know where to go in case of a tornado? A basement is your first and best option, away from any windows or sharp objects. If you don't have a basement, a closet or bathtub is your next safest choice. 
You should also have a plan for evacuation if there were to be a house fire, flood, wildfire, or terrorist attack. If a disaster were to happen when your children were at school and you were at work, it's important that they know when to stay put or go to a meeting place that has been agreed upon.  
Keep a Fully-Stocked Food Supply 
It's already too late to think about heading to the grocery store after a disaster has struck your town. Who's to say that the store will be open, left standing, or have the supplies you need? The best thing you can do is consider keeping a decent food supply stashed away.
FEMA recommends that you store at least a 3-day food supply to provide for your family, though it would be in your best interest to have a long term disaster food pantry that's established to carry you through more severe situations.
Just giving you the heads up, a 3-day supply of food doesn't cut it for me. Please don't go out and use a credit card to buy a pallet of food. All you need to do is throw one or two cans in your grocery basket every time you go to the store. Before you know it, you'll have a significant supply ready for use.
Just make sure those cans contain foods that your family will eat. You may even want to include your entire family in the dialogue when choosing several cans of food items they would eat if all the grocery stores were closed for an extended period of time.
Store What You Will Eat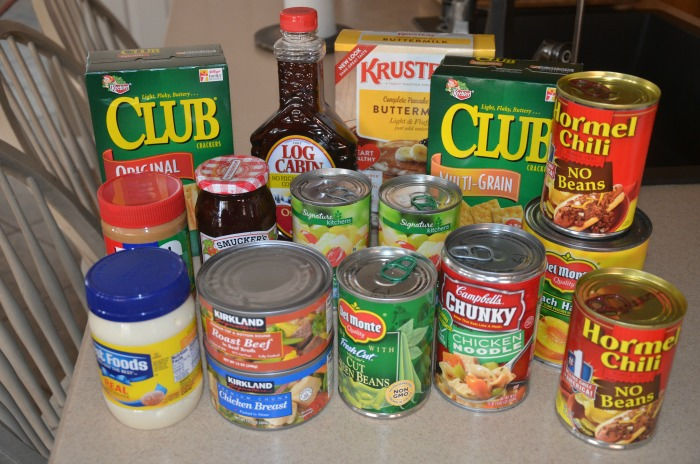 Check out this list of non-perishables that can be stored for a long period of time. Remember to keep them rotating with the oldest dates brought to the front. Keep a supply down in your basement, or in a closet if you don't have a basement.  
Beef jerky 
Canned meats (tuna, chicken, beef, turkey, spam, etc.) 
Canned fruits and veggies
Crackers 
Protein bars and shakes 
Instant soup mixes
Baby Food (if you have small children) 
Pasta
Dried beans, or lentils Lentils: Everything You Need to Know
Rice
Packaged foods (things like macaroni and cheese or instant potatoes)  
Flour
Baking essentials (baking soda, yeast, sugar, and oils) 
Oats 
Spices (salt, pepper, cinnamon, and other favorites) 
Nuts and dried fruits
Trailmix 
Peanut butter and jelly or jam
Comfort food 
Cold and hot cereal (oatmeal and cream of wheat) 
How To Be Prepared: Consider Your Drinking Supply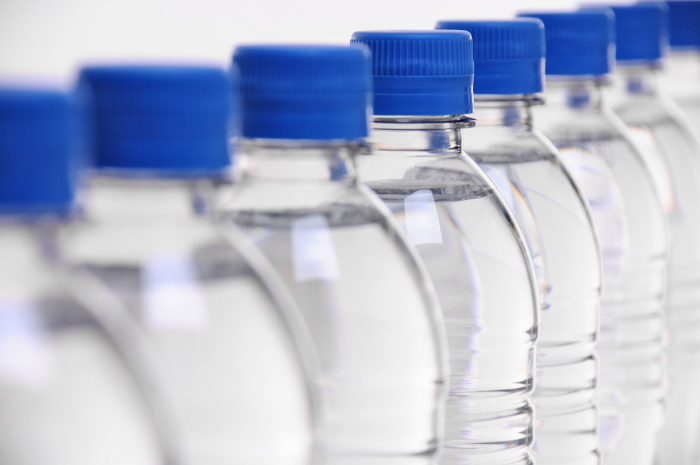 What would happen if your water supply was tampered with, whether it was due to a flood or other water contamination? Would you be ready?
Even more important than food, you ought to start planning now for having enough drinking water stored away. You should think about storing a minimum of 2 gallons per person per day for at least a 3 day period. One gallon for drinking, the other for washing, water to cook, and flush toilets.
You probably realize by now MY water recommendation is 4 gallons of water per person per day. When water isn't available for a much longer period of time you may have to look to your nearest body of freshwater.
A smart move on your part would be to have several handheld water purifiers available that you could use to keep your family from drinking bacteria and undesired sentiments. If your home still has electricity, a steam distiller will also disinfect your drinking water.    
Have a Stash of Personal Care Items On-hand 
Besides food and water, there are several other items that you would need to have tucked away to make life easier. Consider these essentials. If you missed my 35 OTC Medications You Should Store
Medicine and vitamins (aspirin, cold and flu, stomach relief) 
Batteries
Flashlight
Lanterns
Radio 
Toilet paper
Paper towels 
Bleach and disinfectant
Clorox wipes
Dish Soap 
Toothbrushes and toothpaste
Trashbags (sanitation and waste disposal) 
Feminine products 
Walkie-talkies (when cellphones are no longer a way to communicate) 
How To Be Prepared: Stock Up On Medical Books 
What would you do if there was no access to a doctor and you or one of your family members was dealing with a critical health situation before or during a disaster? Whether it's a limb laceration or a head injury, there may not be time for you to rely on paramedics arriving on time. This Medical Book covers serious injuries, along with severe burns and airway procedures.   
Another medical book recommended is called, "Where There Is No Doctor," which deals with serious illness and infections, as well as childbirth. It's one of the most popular health manuals that's available to you and could make all the difference.    
Helmets for Each Family Member
Tornadoes, earthquakes, and even flooding can toss you around and cause serious head injuries from flying and crashing debris. It doesn't matter whether it's a football, baseball, or motorcycle helmet, just be sure that every one of your family members' head is covered.
Keep your helmets put in a location you'll remember and has easy access so that you don't have to go hunting for them when you only have a few moments lead time.   
Final Word
There's no way that you can fully prepare yourself for a disaster, but you can certainly have a pretty good head start. It's crucial that you not only have a plan in place for each disaster scenario, but that you practice them every once in a while to be certain your family is ready. 
What are some other ways that you could prepare yourself for a disaster that weren't mentioned? It's critical we know how to be prepared before we need to be. Please keep prepping, stocking food, and water. May God bless this world, Linda
Copyright Images: Flooding Deposit photos_84640868_s-2019, Water Deposit photos_11222134_s-2019
The post How to Be Prepared for the Next Disaster appeared first on Food Storage Moms.