My Top 25 Amazon Purchases for Easy Meal Prep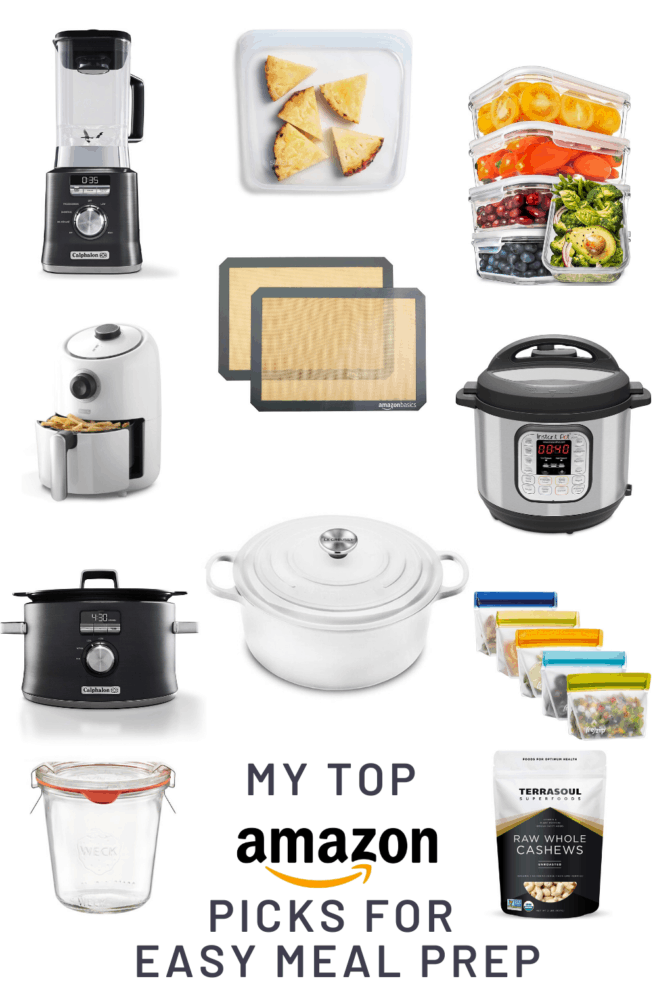 Here are my Top 25 Amazon Purchases for Easy Meal Prep! I use most of these every single time I meal prep and they help me to get into a simple and peaceful routine. Everything youll need for easy, flawless and fun meal prepping! I also share some of my fave meal prep uses for these items!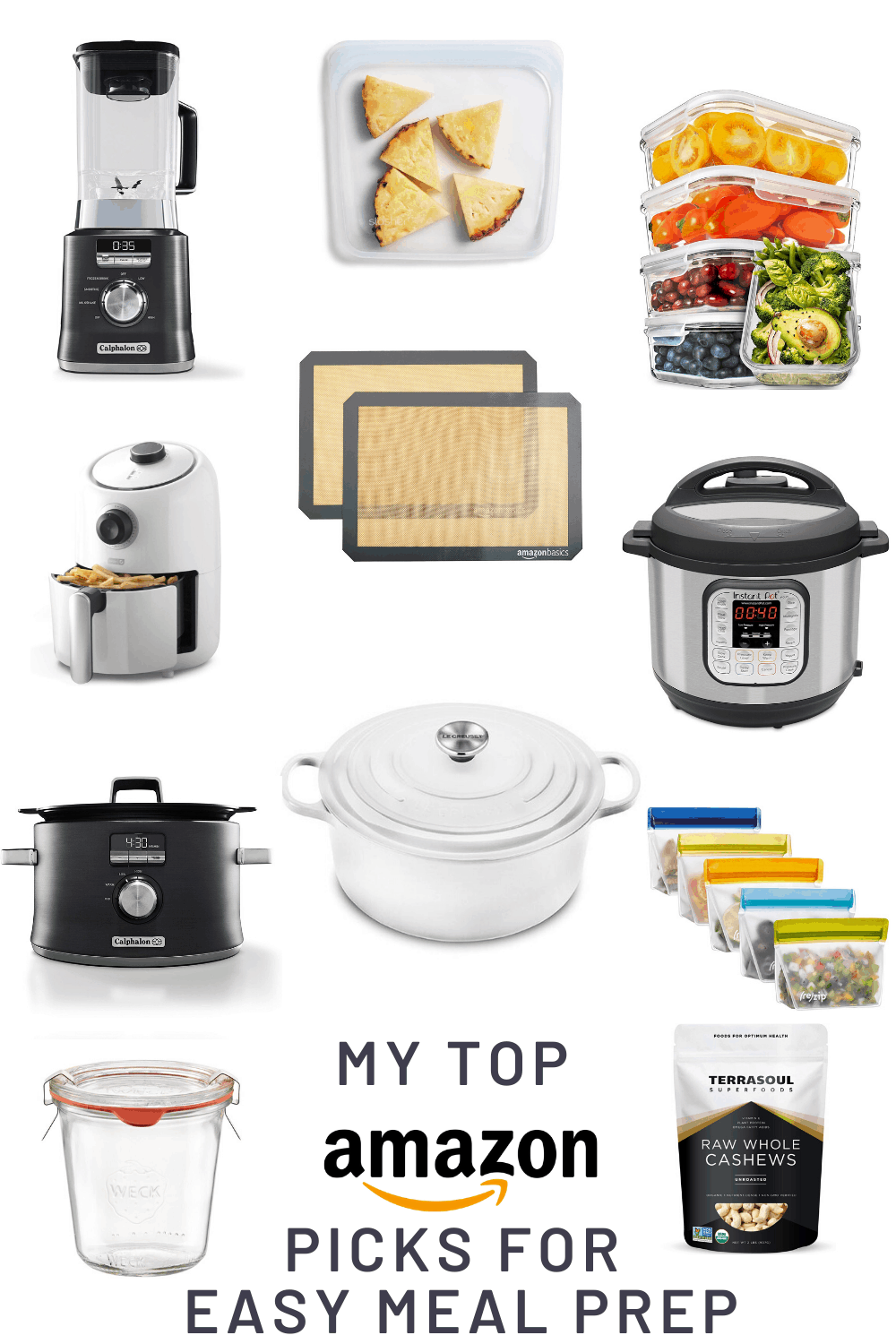 Heres a simple, honest and slightly dramatic fact: I am who I am because of my Amazon Prime purchases. Okay, you saw my warning about it being slightly dramatic, right? Well heres the thing: I buy basically everything on Amazon. My matcha that fuels me? Check. The sheets/comforter/pillows/silk pillowcase I sleep on? Check. The products I use to meal prep? Check check check and the list goes on.
As the meal prep month of the year comes to a close (is it just me, or did January zip by?!) I want to prepare you for the rest of the year by finally sharing My Top 25 Amazon Purchases for Easy Meal Prep. Im talking about the things that I find myself using on a regular while Im meal prepping that help to make it way easier for me and something I actually look forward to. Also, since theyre all from amazon you can add them all to your cart (oh the simplicity I love it) or youre save for later and bam! Meal prep problems solved all at once. Also, Im hoping this list helps because I know you guys are always wondering I use in the kitchen.
Theres nothing complicated on this list at all because its filled with all the things I actually do use, over and over again. Including the things Ive used *so* much I should probably replace with. Looking at you, my trusty food processor. Shes been better days, but shes still kicking!
If youre not sure what meal prepping is or you want a refresher, be sure to check out my Meal Prep 101 Guide. An updated version of that is coming soon! Also remember, make meal prep what it is for you! You dont have to do it all on Sunday, or on Sunday at all! Sometimes we prep for the week, sometimes just for a few days. Cooking is supposed to be a fun activity that reaps beautiful rewards, so be sure to enjoy it with all your new shiny buys!
My Top 25 Amazon Purchases for Easy Meal Prep
Affiliate Disclosure: This post contains affiliate links, which means that at no extra cost to you, I may get a small commission if you click through and buy an item. Thanks for supporting!
I hope you found this post so helpful! What are going to buy first? Whats your favourite meal prep product? Be sure to let me know in the comments section below along with any other question you may have! Happy Meal Prepping!
The post My Top 25 Amazon Purchases for Easy Meal Prep appeared first on Jessica In The Kitchen.