Happy hump day! Excited to finally be posting September's top 10 as it included a few fall finds and fun halloween items for kids. If you missed it, the Kremer household is in full fall and Halloween mode. I recently shared how we decorated for Halloween in this blog post. Last months favorites were all under $60, including these $5 pastel highlighters that I never knew existed, or how much I needed..ha, as well as a few other fun items listed below.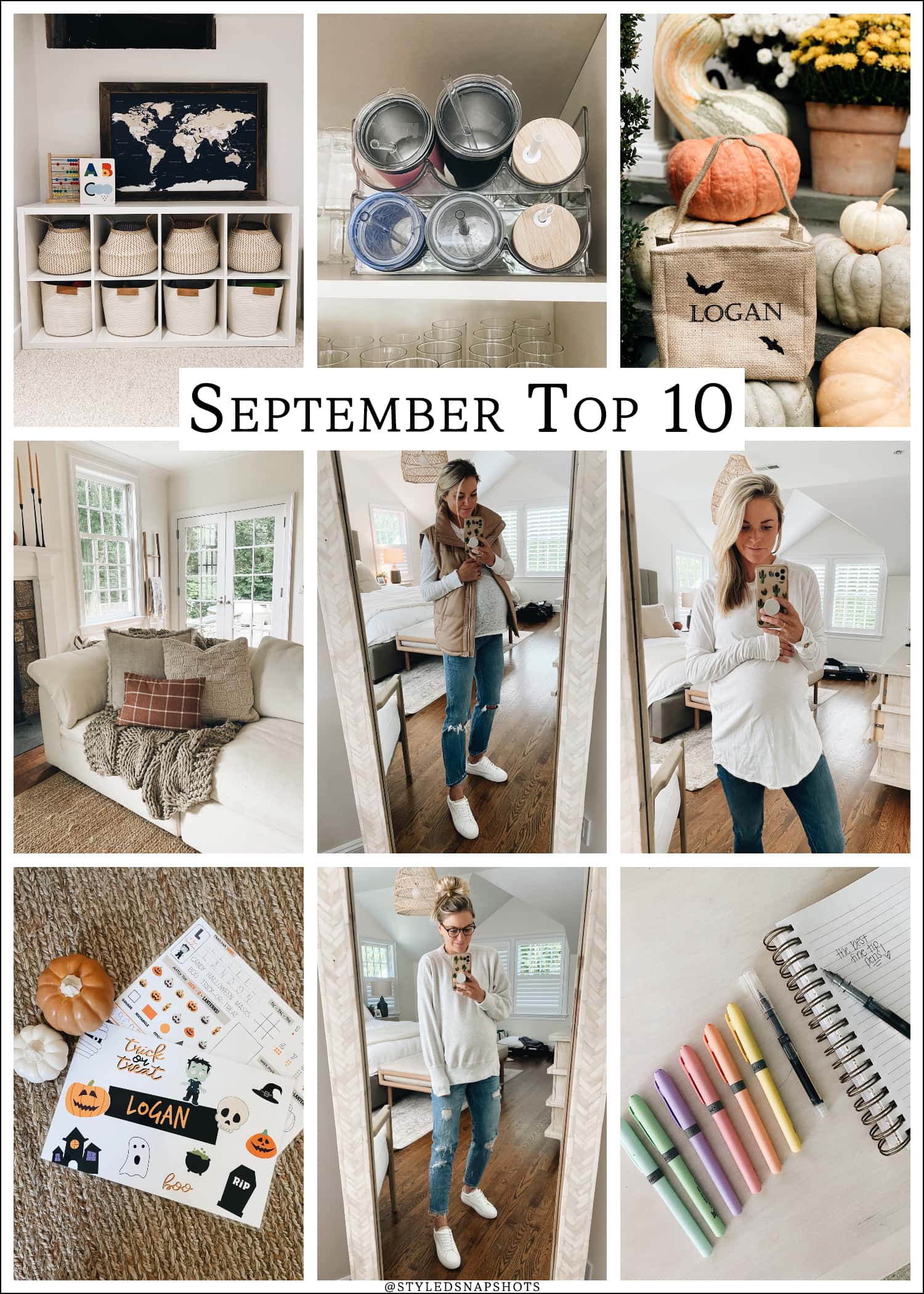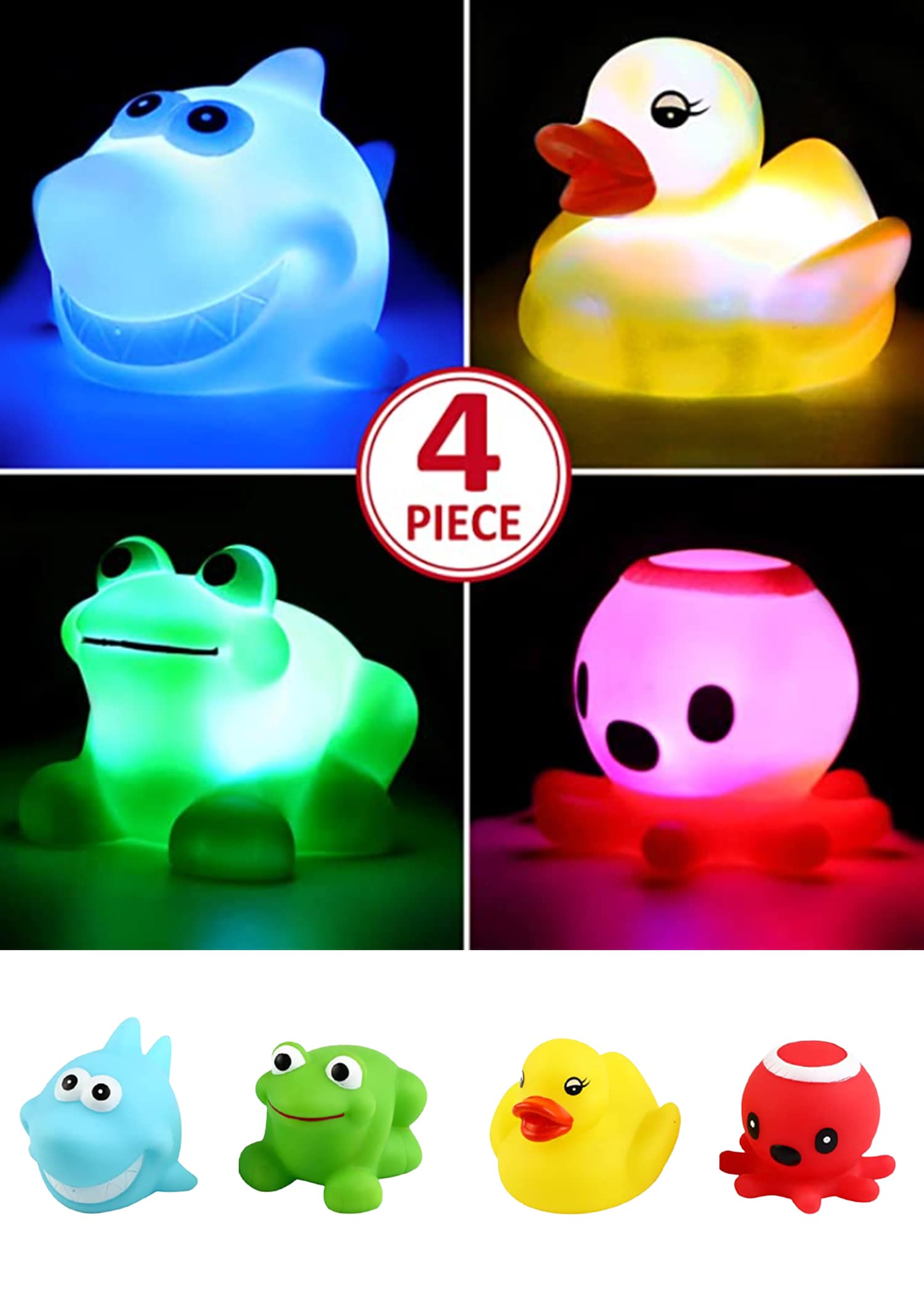 10.
Light Up Bath Toys – One of my favorite recent amazon finds are these light up bath toys! They come in a 4-pack for $10 and when you purchase you're supporting a small business.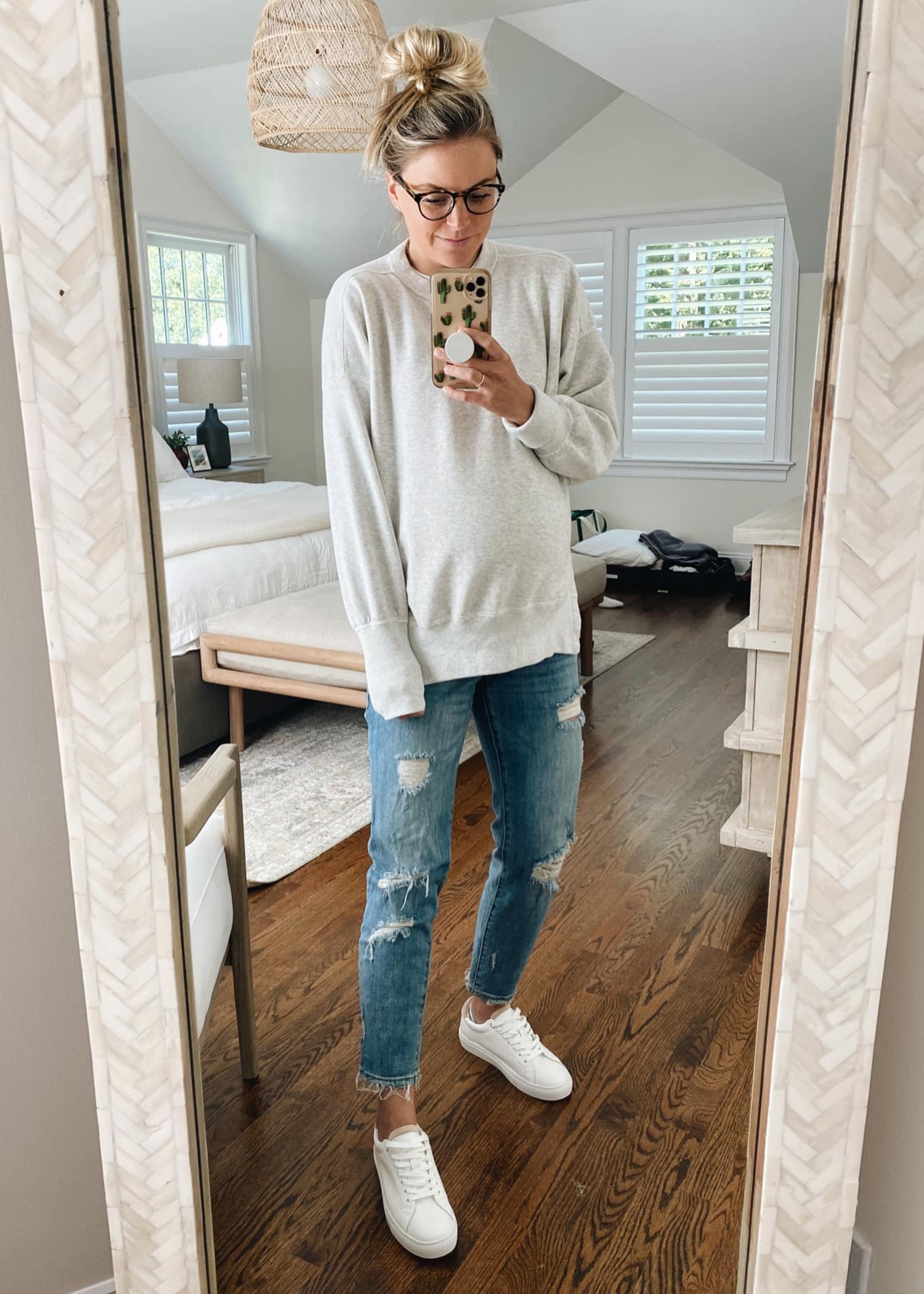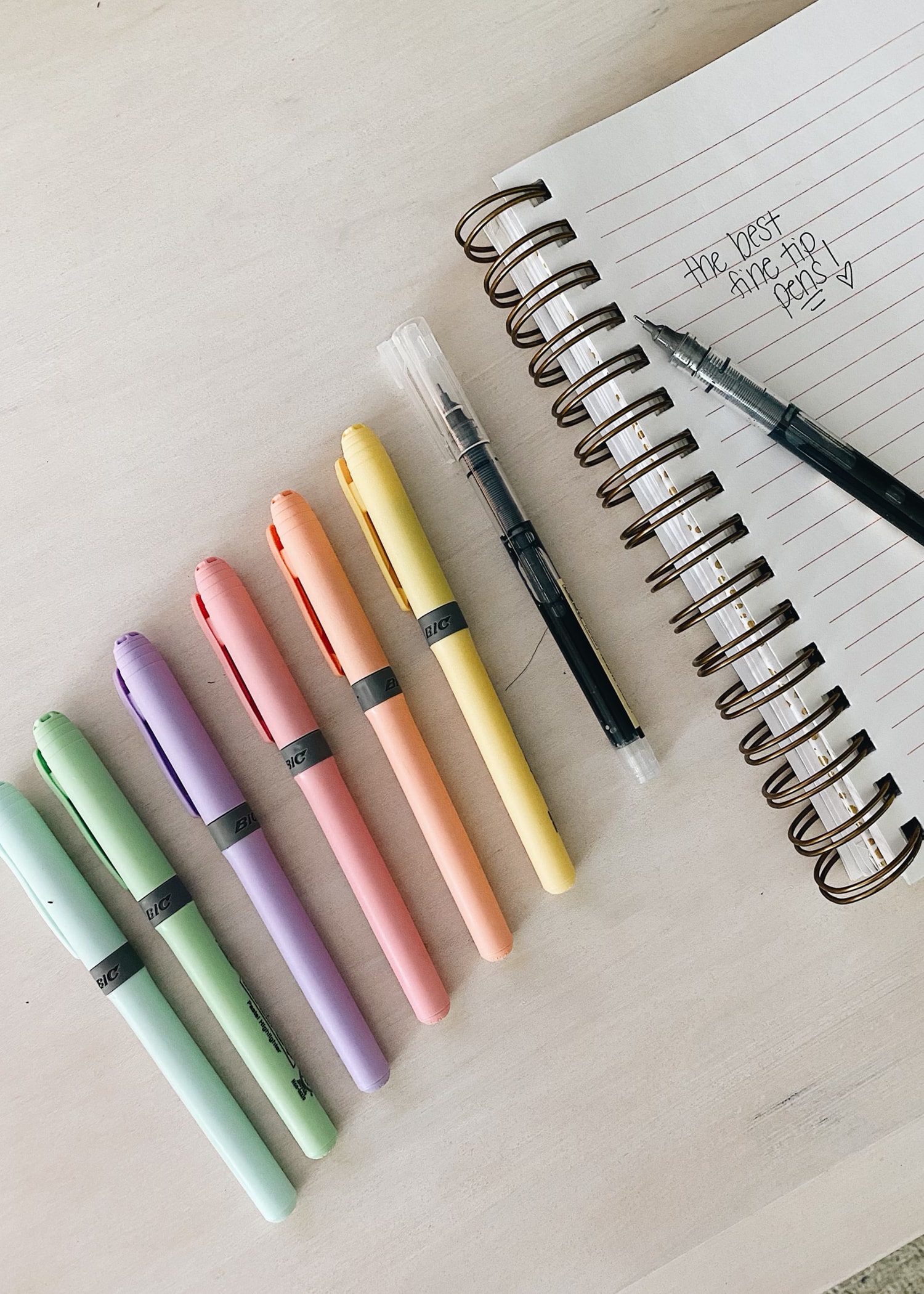 8.
Ink Pens + Highlighters – I'm a sucker for all things school supplies and love a good ink pen! I recently found these extra fine tip pens and they're the best. I'm also a list maker and enjoy being able to cross things out with a good highlighter. These bright pastel colors come in a 12 pack for only $5.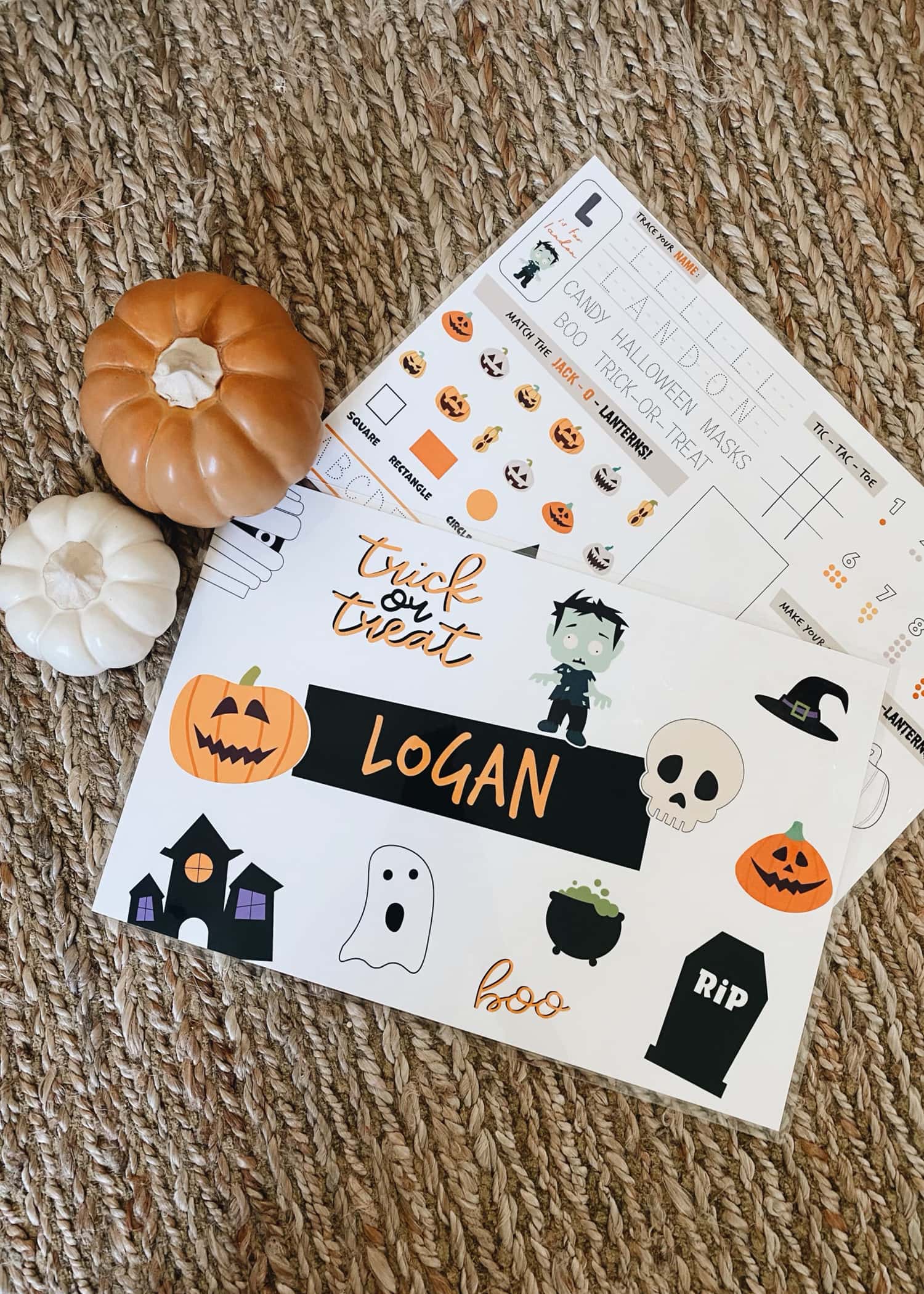 7.
Personalized Halloween Placemats – I came across these placemats on Etsy and thought they were so cute for Halloween. They even have activities your little ones can do with dry erase markers.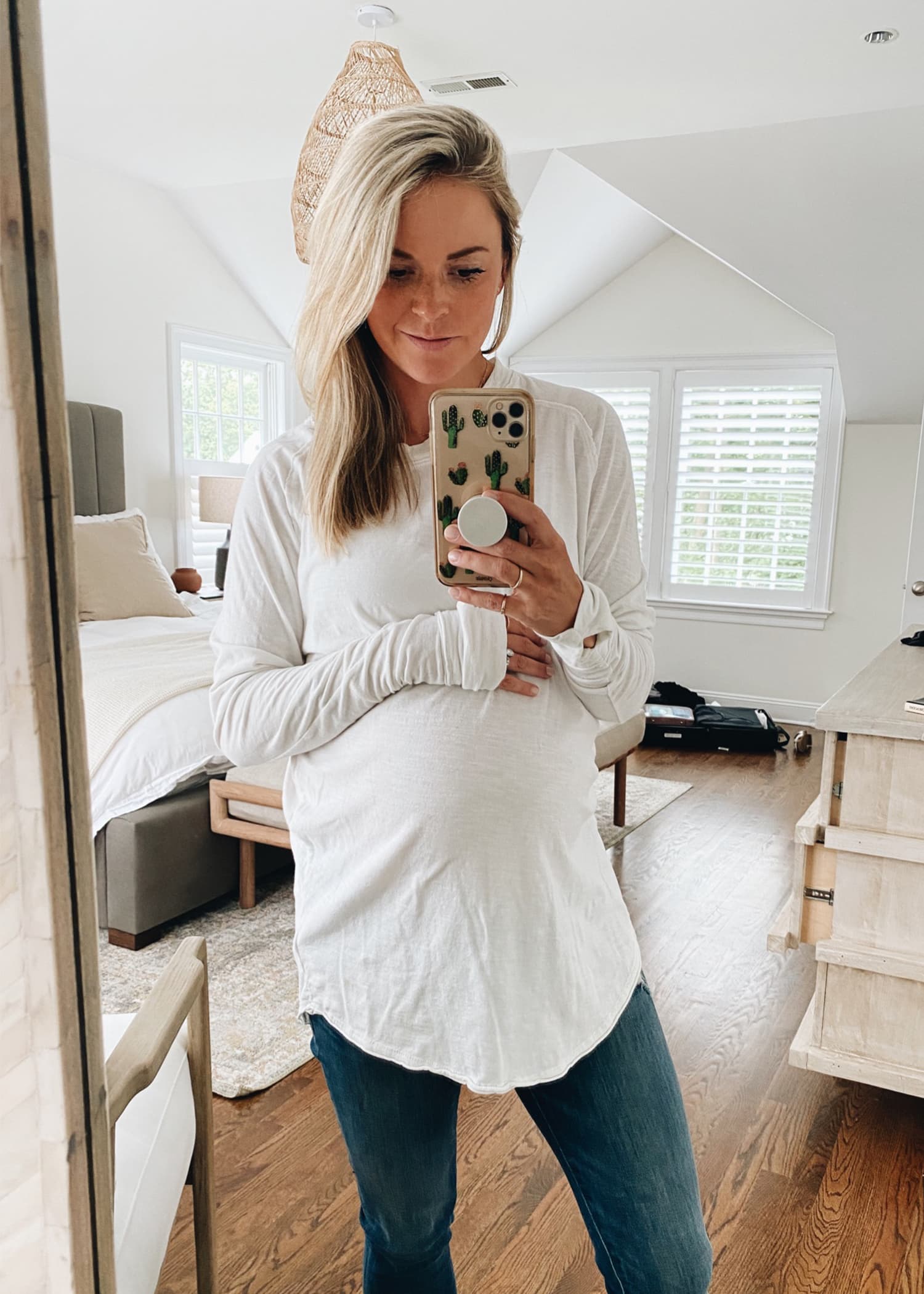 6.
Extra Long Layering Tee – I've received several DMs the past few weeks saying you finally ordered this shirt and were loving it. It's one of my favorite basics and is bump friendly. I wear an XS and it runs a bit oversized. Comes in several colors for $58. Also available here.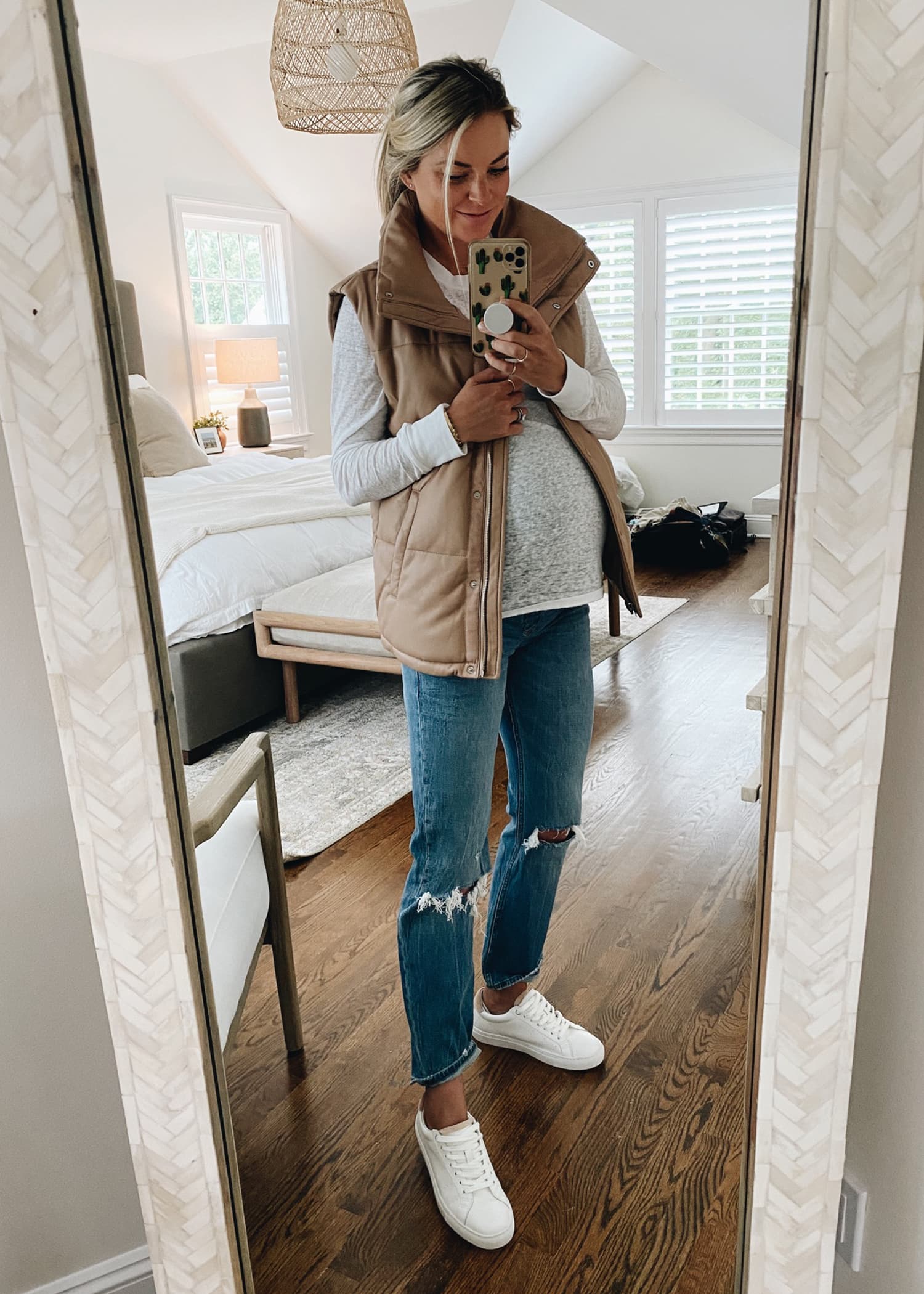 5.
Maternity Jeans – I'm not a huge fan of maternity jeans, but when I saw Abercrombie released a maternity line I just had to try these. I was super impressed with the quality and fit. They run tts and have a full belly band that's snug and doesn't slide down, along with functional pockets. They come in 5 washes and I'm wearing the "light medium ripped wash". Just an FYI, I tried the black denim pair, but wasn't impressed by the fit as they were not very soft. (Leather Vest (S) // Sneakers (tts) // Top is old)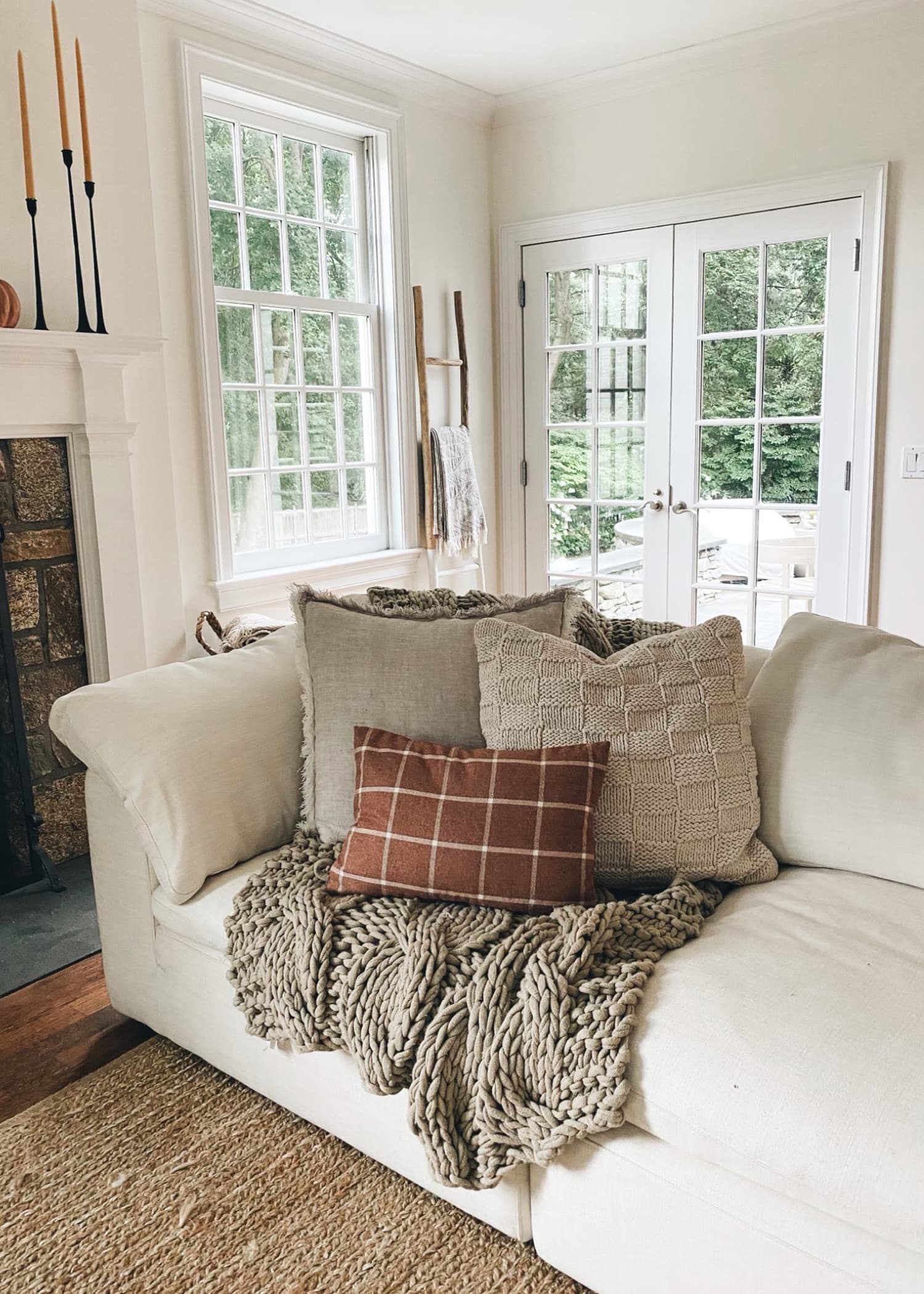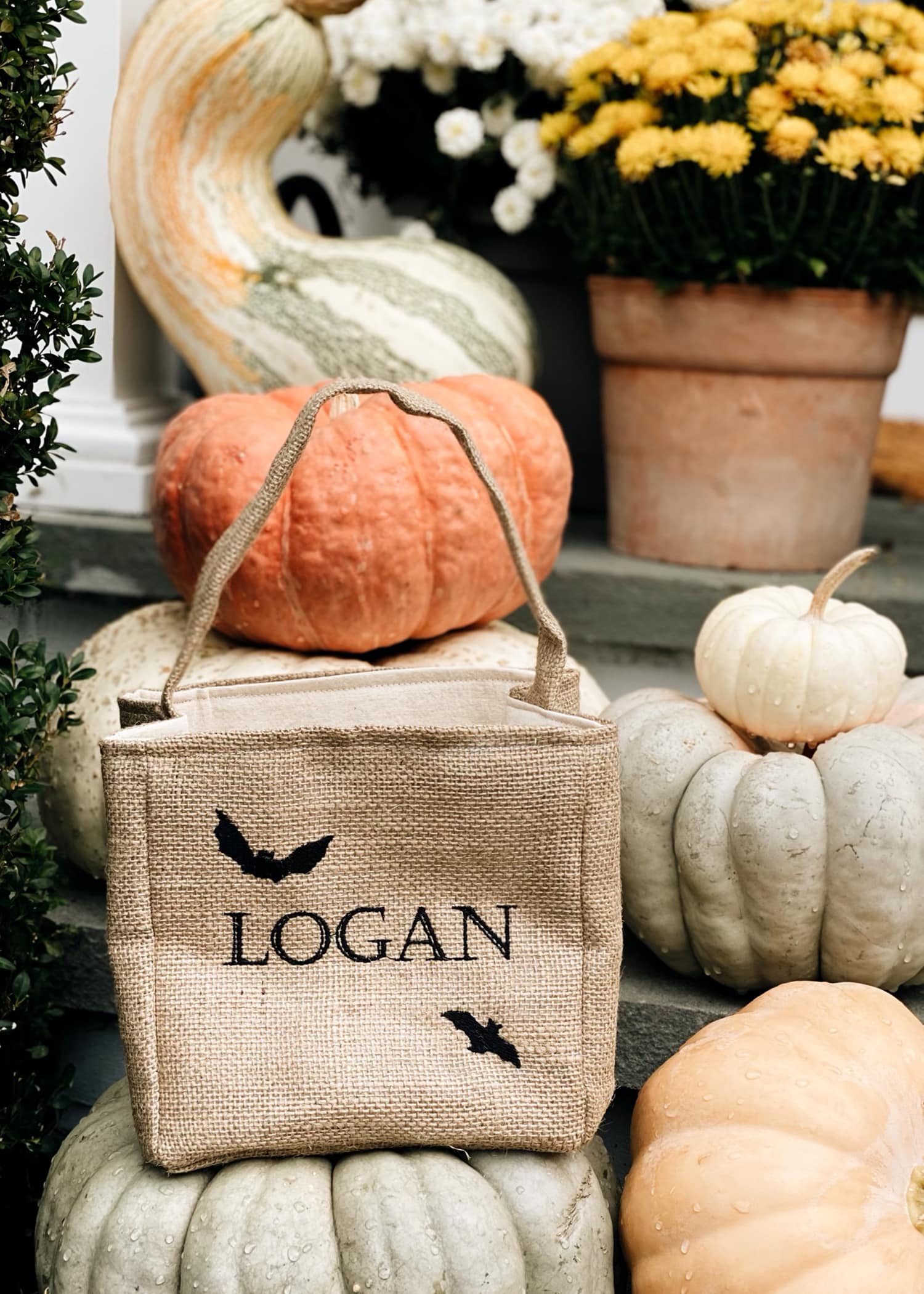 3.
Personalized Halloween Basket – Another Etsy find was this adorable trick or treat basket. You can have it personalized with a name or with a jack-o-lantern face or even the words "trick or treat". They come in a few different sizes and you're able to choose your thread color.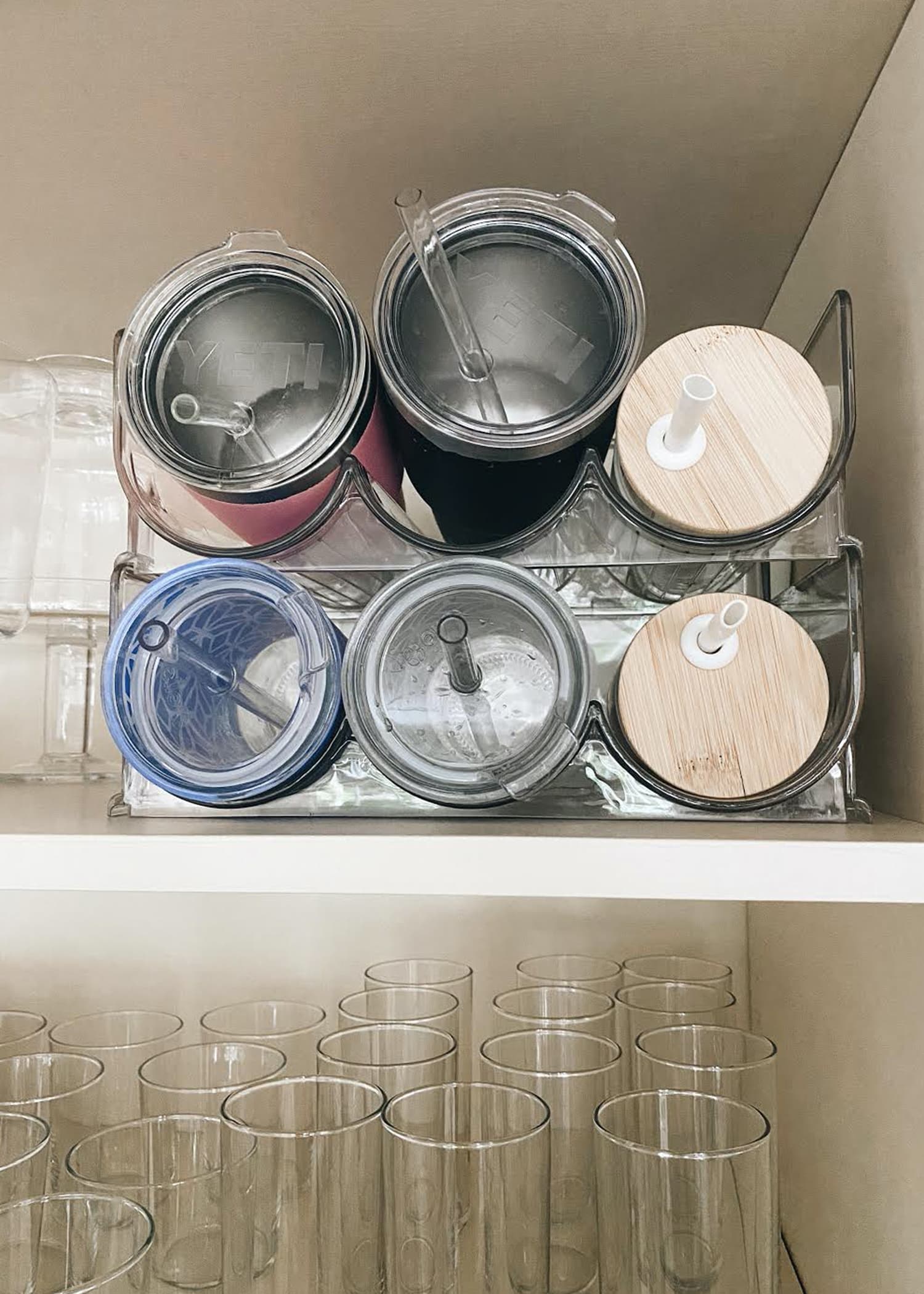 2.
Water bottle Organizer– I'm so happy so many of you enjoy organization content as much as I do! This water bottle organizer has been great for our cabinets and It's under $30 and has 2 tiers. You can check out more home organization hacks in this blog post.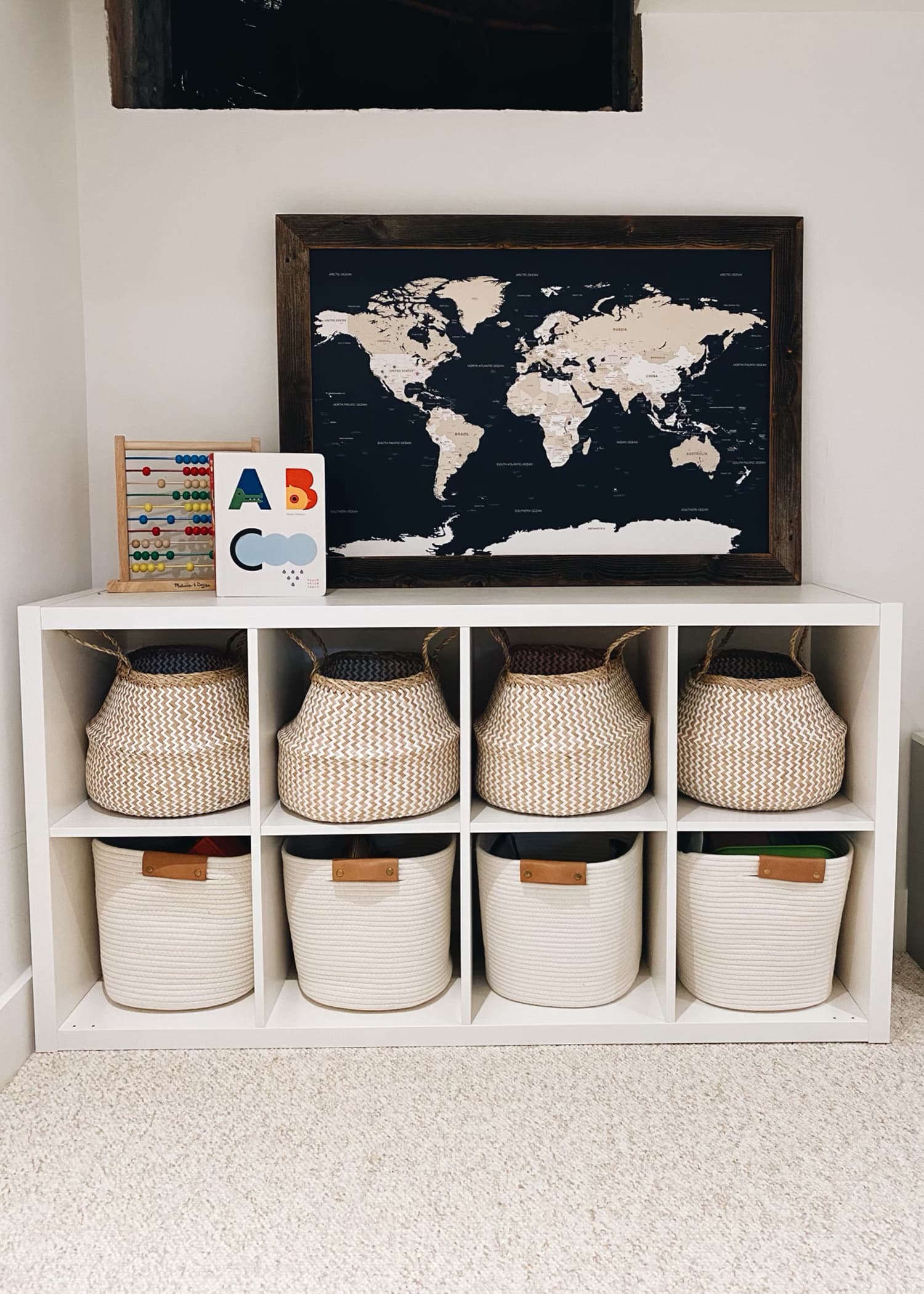 Shop The Post

The post September Top 10 appeared first on Styled Snapshots.