Your Detailed Guide to the Different Types of Closets
Did you know the home organization market is worth 17 billion dollars?
Are you considering a closet for your home but want to learn about the different types of closets? Not to worry! In this article, well go over closet types you can install in different rooms in your home.
Want to learn more? Keep reading to find out!
Types of Closets: A Guide
Are you upgrading your home and want to organize the space? Take a look at the different spots in your house. There are many kinds of closets you can add to your home that are space savers.
If you want to get a new closet but worried it will remain messy all the time, its okay. An organizing expert suggests tackling one item at a time. Set aside time each week to declutter your closet so it stays neat.
Entryway Closets
Consider an entry or hallway closet near the main entrance of your home. Youll have a spot where guests and family can put away their coats and shoes. This helps the flow of your entryway and keeps it decluttered.
These closets can hold items like shoes, coats, hats, and jackets. You can store your umbrella, broom, or even weather wear. Have a rack above to hang all your coats. Shelving units in the closet can hold bulky items like luggage.
Utility Closet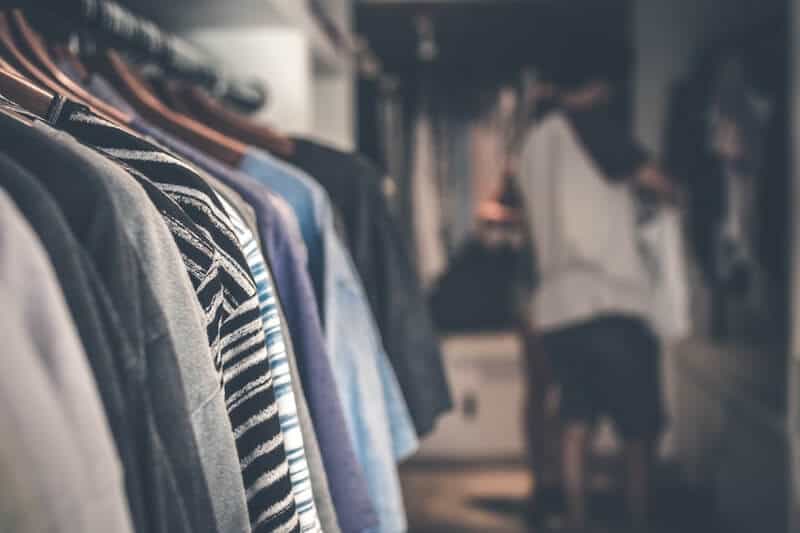 This type of closet is useful for a mudroom, basement, or garage. You can place items that you dont need daily here.For example, you could store cleaning supplies and chemicals, gardening equipment, or pesticides.
Place paint brushes, vacuum cleaners, or mops and brooms in this closet. Add some shelves to help keep items organized. Use hooks and wire baskets to group things together and label them.
Walk-in Closets
A walk-in closet is an excellent choice for storing shoes, clothes, and accessories. It also showcases them in a unique way.
These types of closets are in master bedroom suites. They can cover a few square feet of an area. Some people have windows or HVAC vents in them, so they remain at a comfortable temperature.
These closets are versatile because they are so spacious. You can customize them to suit storage needs and individual tastes.
Youll also have a wide variety of design options. You have a lot of space to build shelves, hang clothes, or even have an island unit.
Use your angles and corners well in your closet so you can reach cabinets. Set up different zones in your closet for efficient storage. You can organize them by color or seasons. Have fun and dedicate a wall to display handbags or install a mirror.
Check out our guide on the best eight custom closet ideas for your walk-in closet!
Reach-In Closets
These are common types of closets. They are a lot smaller than walk-in closets. They are an arms length deep and up to eight feet wide. You can choose from bi-fold doors to pull-aside curtains.
Reach-in closets are functional and maximize space and aid organization. You can choose from a horizontal bar to hang clothes or shelving units. If you have a tall closet, put baskets in the bar section on the floor.
Use a drawer insert to store underwear and socks. You can find hanging door organizers to show off your scarfs and keep them stored.
Linen Closet
This closet is like a reach-in closet. You can store pillows, blankets, bedding, and towels in a linen closet. There arent any bars, but youll have shelves and drawers. You can have a doorless linen closet or choose bi-fold doors.
Consider where your linen closet will go. Try and choose a convenient location for everyone to access. You could put it between a bedroom and bathroom or in your laundry room.
Avoid piling items too high. Instead, use deep baskets and pull-out drawers to keep everything in order.
Paint the shelves or line them because unfinished wood can stain fabric over time. You can fold things, so they fit in narrow or wide spaces. If you have a fixed area, use baskets or plastic bins to organize different items.
Kitchen Closet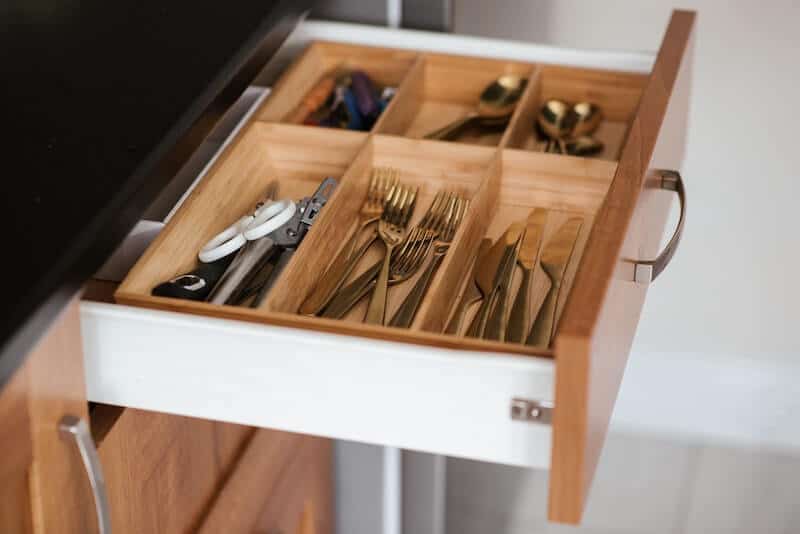 You can choose a walk-in or reach-in closet for your kitchen pantry. Either pick a sliding or hinged door. Some pantry closets have shutters or slatted doors as well.
These types of closets are much taller. Youll have a bunch of shelves and internal drawers to store your spices and dried foods. You can even store your serving dishes, cutlery, and bakeware.
Some kitchen closets have space for brooms, mops, and packaging supplies. Get a corner basket to make use of the space. You can reach things in the back. Store items you use every day at eye-level.
Wardrobes and Armoires
An armoire is a free-standing cupboard. People tend to use the word closet or wardrobe, but they are quite different from each other. A closet is a fixed space, but you can buy a wardrobe from a furniture store or have it custom built.
You can find wardrobes in varying sizes and styles to suit different purposes. Having a wardrobe in your home is great because its so versatile.
You can move it around the house depending on your needs. A wardrobe is an excellent piece if you dont have enough closet space.
Grow your storage space by using a divider or drawer inserts. You can fix rods on both sides of your wardrobe to add more storage space as well.
Contact Us Today
We hope you found this article on different types of closets insightful. Make sure you decide what closets would suit your home best, depending on its size and storage needs.
Want to learn more? If you live in Northern Virginia, contact us today! We would love to chat with you.